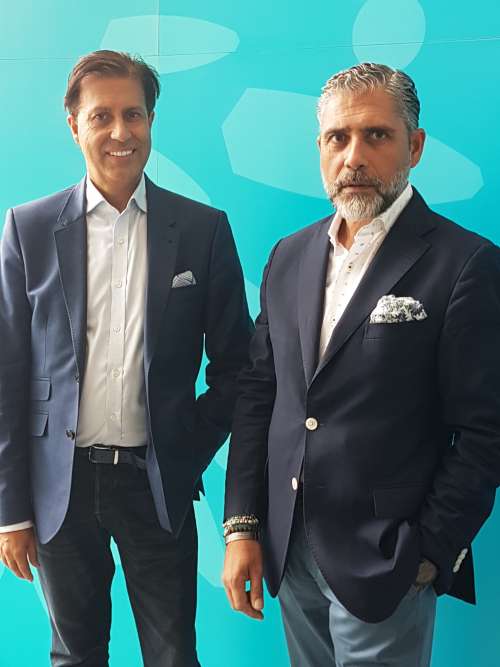 Alexander and Kim Barani
Kinetic Natural Products Distributor Founders
Since the mid '90s, brothers Alexander and Kim have been active exponents of natural products. From their business backgrounds in authentic and ethical health and wellbeing brands, eco-living was a natural progression. "We're living longer and want to be healthy as long as we possibly can. For us, a 'zero-waste' goal is vital, which is why we are so passionate about this joint venture with Wax Wrap."
Fresher for Longer
WaxWrap ensures a malleable, durable, breathable, self-adhesive and reusable covering that can be shaped easily to fit almost anything. It then keeps it fresh and retains nutrients whether used on the move or stored in the fridge. Thin enough to be really pliable yet thick and rigid enough to take on the shape of the food or container.
Better than Plastic
Plastic is the environment's public enemy number 1. WaxWrap's certified organic materials and production processes ensure less waste and no pollutant toxins. Even better, once it finally needs to be replaced (around a year on average) WaxWrap can go straight into the compost.
Natural… all the way
Closer to nature is always better for the planet. Our blend of organic cotton, natural preservatives, antimicrobial and antibacterial resin and oil plus non-toxic ink is totally biodegradable, sustainable and non-contaminating.

Finding the answers to the future… in the past
We're always looking for ways to improve our wellbeing and the health of this beautiful planet. Going plastic-free is a goal for many, not just for us!
Smart Swaps
Smart swaps can be surprisingly easy when you know how - like ditching the plastic wrap and switching to WaxWrap. Miles smarter and safer than cling film, just 1 metre of WaxWrap is equivalent to 200 metres of plastic wrap!
Beeswax
Beeswax has been used for its incredible natural preservative properties for millennia and greaseproof paper was a mainstay in our grandparents' kitchens. But waxed paper doesn't really hold its shape or create a seal - that's why cling film, or plastic wrap, was hailed as a revelation. Today we know better and understand the devastation that all types of plastics leave behind, festering in landfills, polluting oceans and poisoning wildlife and marine life.
WaxWrap is the solution.
Plastic and toxic-free, use the heat of your hand to fold, mould and seal it around any shape. Simply use it how you would have previously used cling film… but with a clear conscience. It's just one way of helping to save our planet, one small change at a time.